TGS Supplier Order Web Tracking
Thank you for your interest in the TGS Supplier Web Tracking System. The system allows you as a supplier to access all orders placed with your company, update shipping information and insert back orders. The information feeds directly into our database and our intention is to bridge the gap between TGS and its suppliers who are often in different time zones. The TGS Supplier Web Tracking System also allows us to be abreast of future payments and ultimately ensures that payments are made timeously.
TGS Supplier Web Tracking System is accessed via the TGS web page www.tags.co.za. An icon on the web page "Customer login" will lead you to the secure login page seen below. You need to indicate that you are a registered supplier and accept the terms and conditions before access will be granted with your confidential User Name and Password.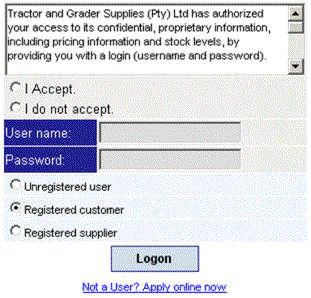 Should you require multiple users please advise us via email. info@tags.co.za
The system gives you the following functionality in each of seven columns when clicking on the "Purchase Orders" main menu entry.
View of Purchase Order Number, Date of Purchase Order, Buyer who placed Purchase Order, Branch to which shipment is to be delivered to, quantity of items ordered, quantity of items still outstanding and finally an edit column.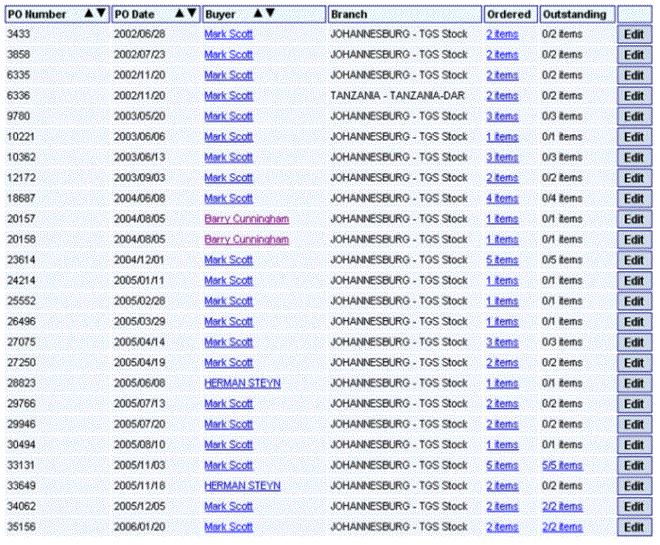 All items shown in Blue are editable.
The Buyer who placed the Purchase Order can be contacted via email by simply clicking on the person's name.

Clicking any item in the Order column will link you to a page that completely summarizes the purchase order with all shipping and back order information.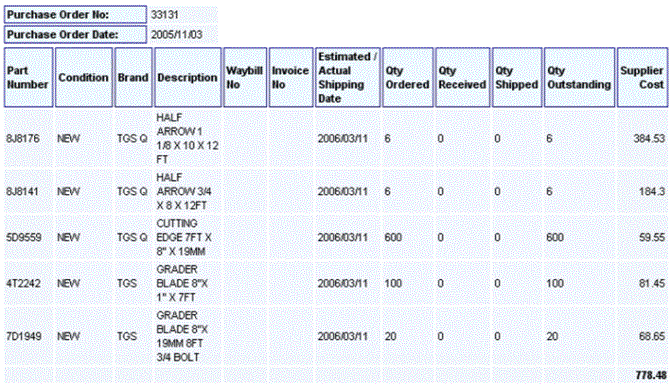 The TGS Supplier Web Tracking System has been hugely beneficial to our company and the feedback from our suppliers excellent. I trust this tool will be useful to you.
Should you have any comments on how we could better develop our interaction please send your comments to info@tags.co.za.
Yours truly,
The TGS Buying Department